In a nutshell....
We provide high quality, low cost web solutions to our clientele, whether you are an individual, small business owner, or non-profit.

Explore!
Site news:
New Site Coming Soon!
R Machine Learning website
Site Redesign Coming Soon!
NJAnimeals.org
New Site for Health and Wellness!
ProactiveHealthNJ.com
Site Redesign for Readington Trail Association!
ReadingtonTrail.org
New Resort Rental Site:
AnnaMariaVilla.net
Check Out the new website for an equestrian consigment shop in Califon!
BitsnBoots.net
New Site for Counseling: HilltopTherapy.com
New Children's Author Site:
RebeccaReads.org
New site for Marital Mediation:
JudgeDavid.com/

Check Out K Taylor's site featuring an expanded portfolio of architectural renderings! Click Here>>
Attention Equestrians:
Horse training to ride and/or drive. Top knotch, reliable and affordable horse care and horse sitting services. To learn more, call 908.797.9750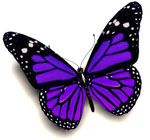 Welcome!
Above the Bar is an experienced web design and marketing firm that brings to you 25+ years of experience in effective communications.

Today we live in an information age, with unparalleled competition for a client's attention. That is why we strive for low-volume high-impact content, whether it is a web-site, email campaign, marketing brochure, or CV.
Why Choose Above The Bar?
Simply put, we provide superior service, skills and pricing.
Service: We know the value in being responsive, accountable and reliable. We seek to exceed customer expectations, not just meet them. We live up to our promises, and our very first promise is service excellence. Our second promise? You will find us to be skilled and easy to work with.
Skills: We spent 20 years in a very demanding corporate position that stretched our skill set in all directions. We achieved high performance in management capacities as well as technical and administrative positions. Now in the web and consulting business for 13+ years, we work with individuals, small businesses and various types of organizations.
Need a writer, logo or graphic designer? Need some marketing ideas, or someone to manage your web project A-Z? We can help! Here is a full list of our Services.
For those of you with an equine inclination, we are lifelong avid and active equestrians. We ride, drive, train, and teach. That allows us to offer keen understanding and insight into any equine related site or media.
Pricing: There is no reason that a sleek and engaging web site should cost you an arm and a leg. We believe in providing excellent value through modest pay for work that meets or exceeds objectives. You will find that our pricing beats most all competitors. Click here to learn more.
Contact Lisa today at 908-797-9750 for a detailed proposal or to talk further about your project!