In a nutshell....
We provide high quality, low cost web solutions to our clientele, whether you are a small business, private or public stable, or real estate professional.

Explore!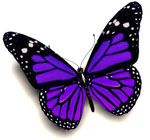 Service Menu

While our main business is web design, we are a full service firm and offer a wide variety of services to the small business owner.

We like to be a one-stop-shop for all of your multi-channel marketing and graphic design needs. Here's a list of the services we provide. If you don't see something you are looking for, contact us and we'll see if we can assist you.
Creative Services

Business Services

Media-Based Services

Custom Web Design/Development

Company Branding/Logo Design

Template-Based Web sites

Business Plan Development

Business Card Design & Printing

Web site Redesigns

Search Engine Optimization

Web site Graphics/Art/Photos/Images

Search Engine Submission

E-Commerce Web sites

Custom Powerpoint Presentations

Written Copy for Print or Web
Based Media

Self-Running Virtual Tour on CD

Flash Movies

Signage & Flyers, Posters, Postcards

Web site Maintenance Plans

Custom Photography & Touch-ups

Advertising Banners/Layouts
Please Contact Us for more info, price estimates or to discuss your project in detail!