In a nutshell....
We provide high quality, low cost web solutions to our clientele, whether you are a small business, private or public stable, or real estate professional.

Explore!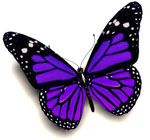 Contact
We would love to hear from you!

Our contact info is as follows or you can simply fill out the form below and we will get in touch with you right away.

Above the Bar
28 Springtown Road
Whitehouse Station, NJ 08889

Phone: 908.797.9750


Email: Lisa@AbovetheBarNJ.com
(Required fields are shown in bold.)
This form and its
forms processing software
supplied by www.tectite.com.